If you are setting up an agreement for a customer who is not present, you need to select the option to create a remote agreement. This agreement will be send to the customer once you fill in all requested information.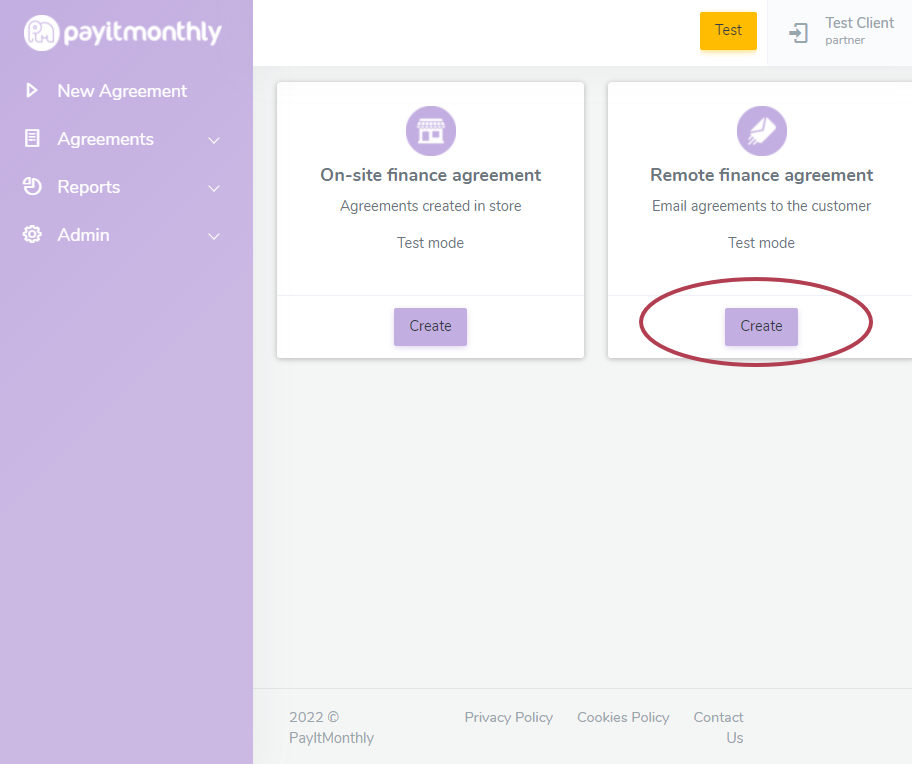 This will bring you to a page where you fill in the information.
In the first part, you will describe the goods/services, set the price and deposit (if no deposit is taken please write '0' - please note that you are responsible for taking the deposit from the customer) and choose the length of the agreement.
The instalment amounts will be spread equally over the number of instalments selected automatically. However, if you want to increase today's payment you are able to, and the remaining instalments will be lower over the same number of instalments.
You can check whether the customer will be accepted for finance by ticking the Pre-Qualify option. This will perform a soft credit check and let you know if the customer has/hasn't passed the credit check. This is not required and you do not have to do this.
Fill in customer's details and their address, please note we require a minimum of 2 years of address history.
Once everything is filled just click Create Application. And that's it!

Once you create an application the system will automatically take you to the Finance Application summary page where you can see when the agreement has been created, sent to the customer, if the customer opened the agreement etc.
You can also edit/delete the created application. If you are updating an agreement that has already been created the system will automatically send the updated application to the customer.