VAT Invoices are raised for monthly fees, legal costs and sundry items. In order to access your VAT invoices simply follow the instruction below:
On your account, select "Admin".

Select "Invoices".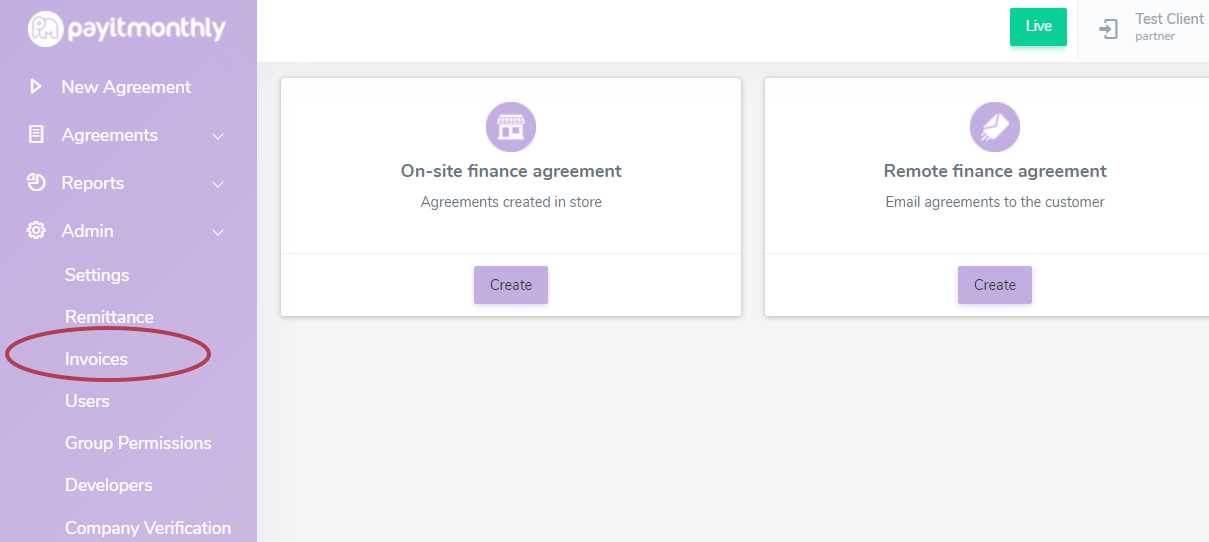 This brings a list of all your invoices. Click on "View" on the invoice you want to look at.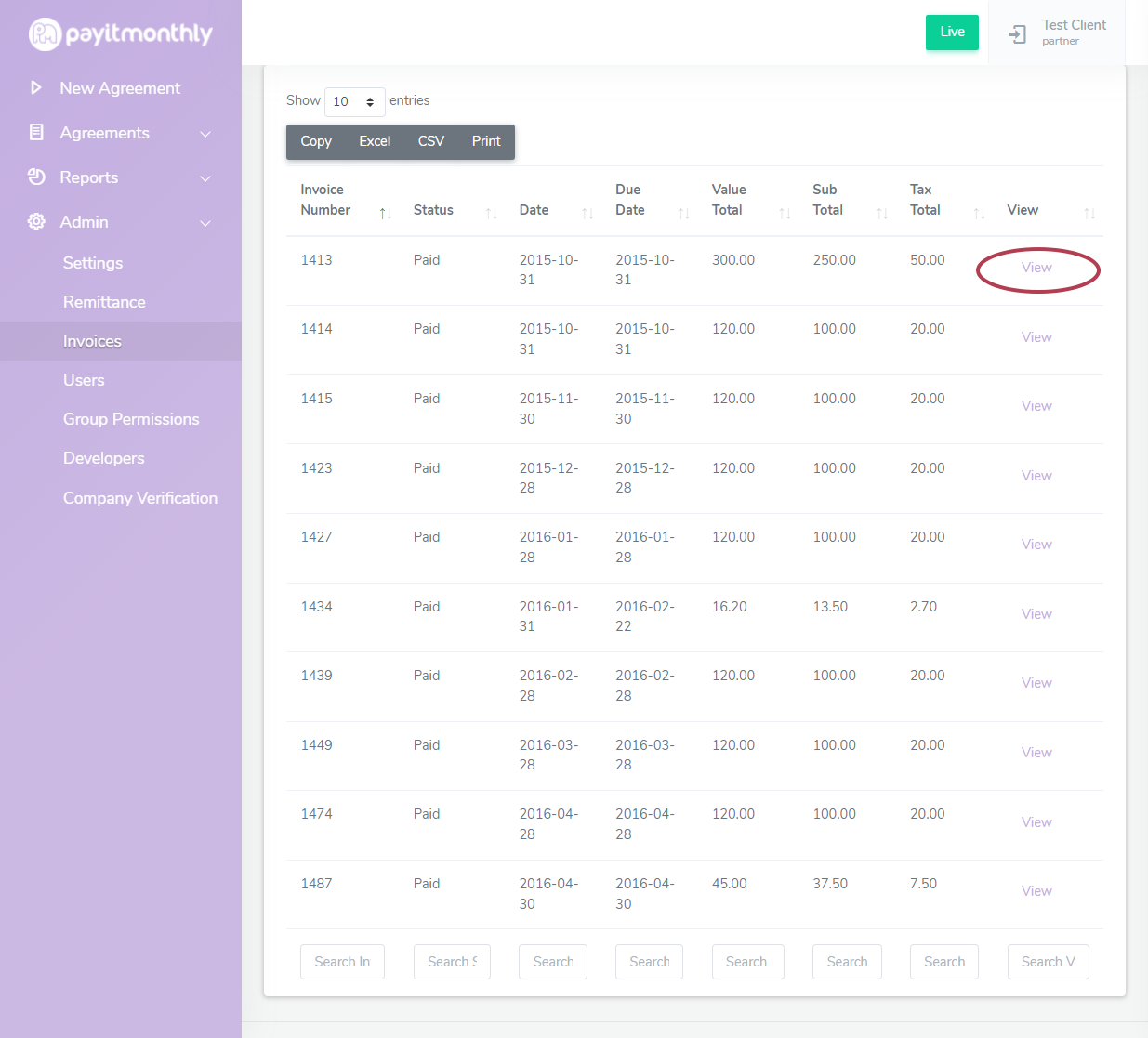 Your invoice will download as a PDF.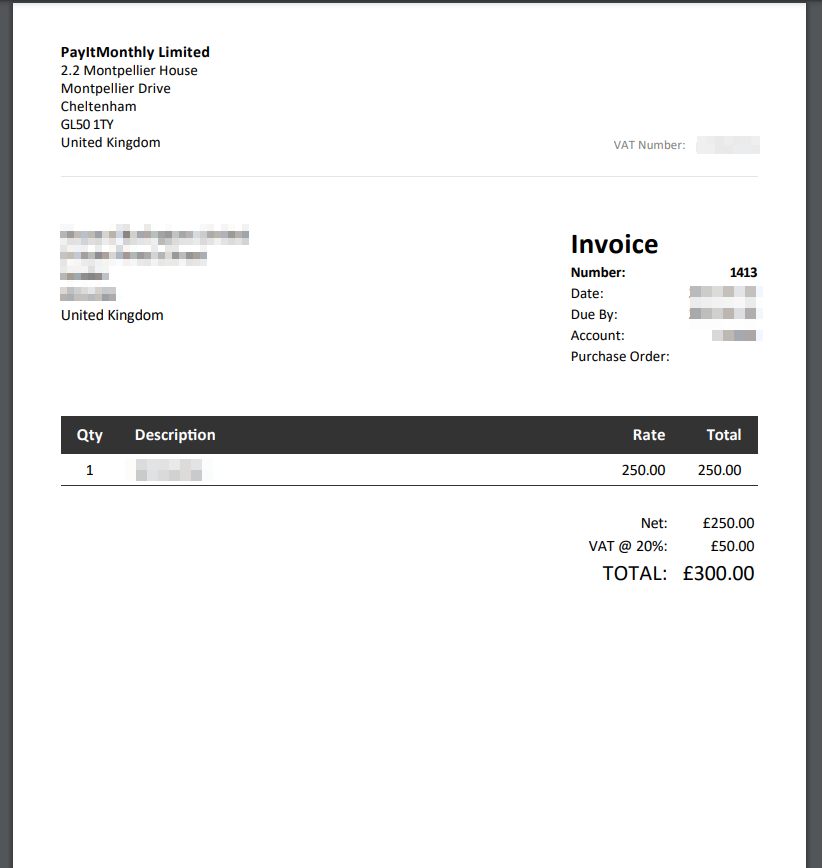 Please note that VAT invoices are not normally raised in respect of Credit Charges which are exempt from VAT. Details of credit charges are contained in the emails which are sent to you each time we make a payment to you.
The emails give details of payments and charges and we would recommend that you share these with your accountant. Within these, the main credit charge is the difference between the gross value of the loan less the amount we pay to you.
We are always happy to take calls from accountants if they have any queries for us.