You can send us a request to either Cancel/Recall the agreement or to request an Increase/Decrease of the balance.
Please log in to your account.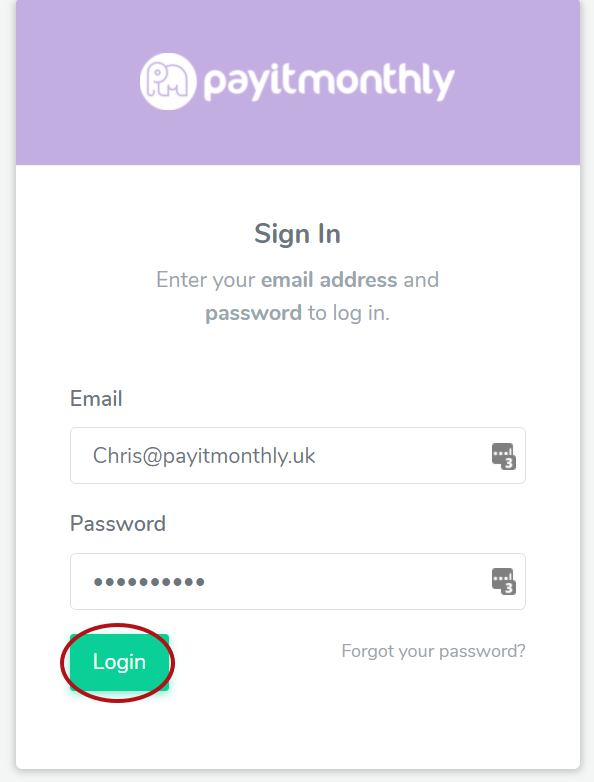 Click on the Agreement tab on the left and choose Signed.

To find the relevant customer details, you can search by any of the search criteria at the bottom of the table. Once you have found your customer, click on the reference to bring up that customer's details.

Once you have the customer you need, just click on their reference on the left.

Click on Actions.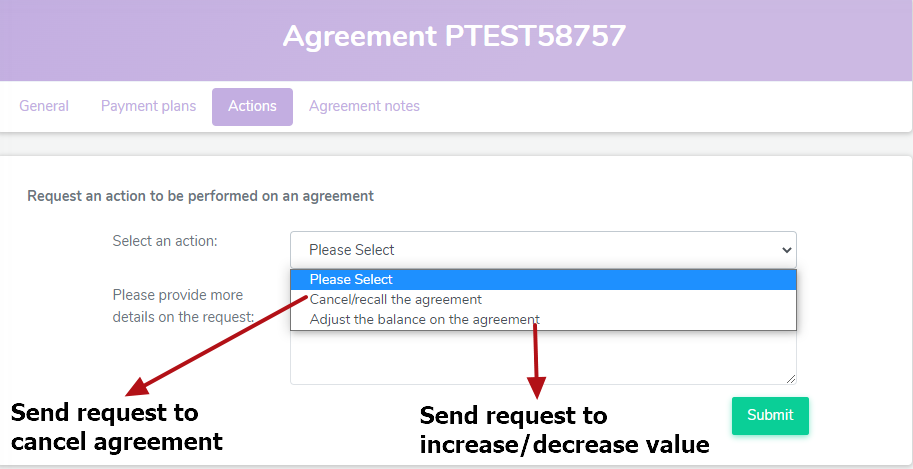 Please write in the box a note to let us know how much you wish to decrease/increase balance by or if we need to issue a refund when you request to cancel the agreement.
This will send a request to us directly which we will action accordingly. We will contact you regarding these requests should we need to.