Group Permissions allow you to see what features of your PayItMonthly account each of your Users will have access to. You can also create your own custom Permission Group if none of our already set Permission Groups work for you.
To access the Group Permissions menu log into your PayItMonthly account and open the Admin menu and then select the Group Permissions tab.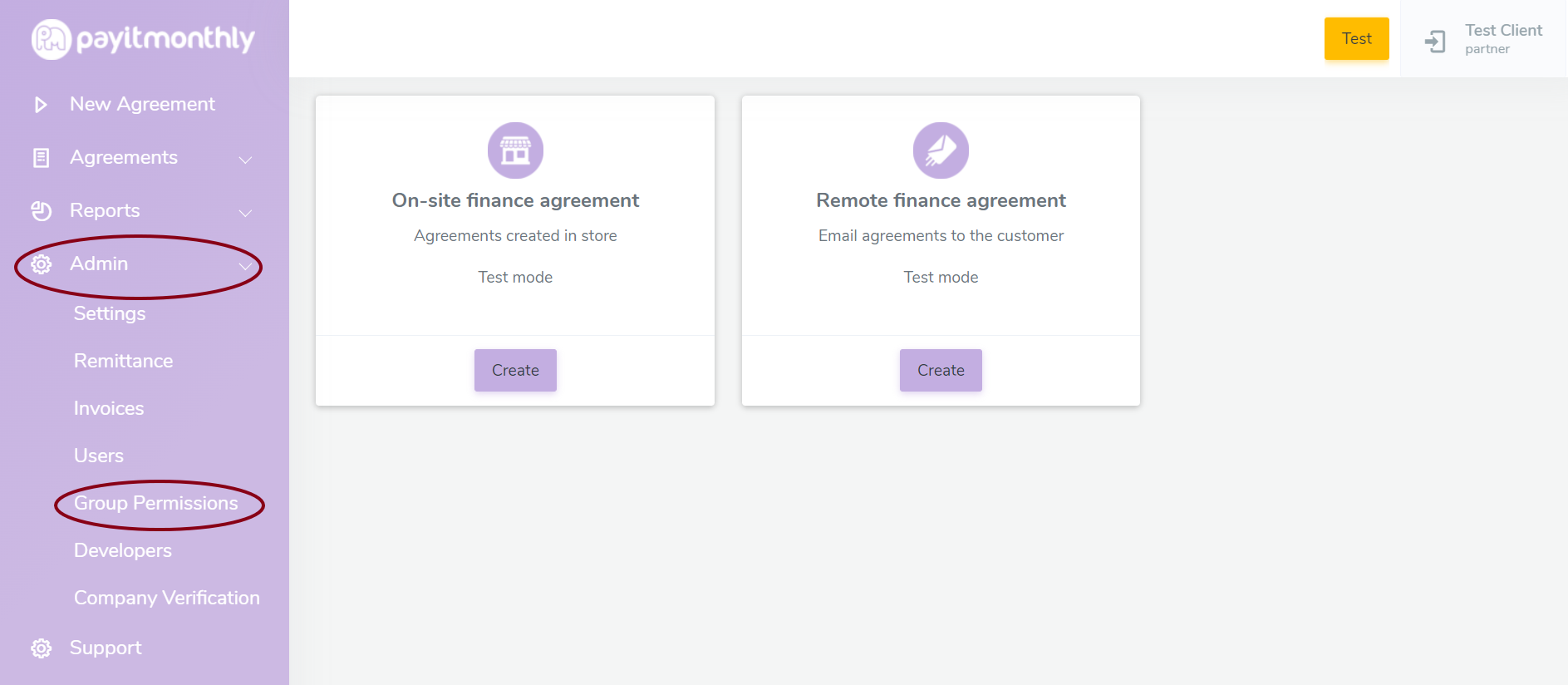 You will now see a list of the different Permission Groups that are available on your account. You can click the View button next to the relevant Permission Group name to see what Users with this permission can do.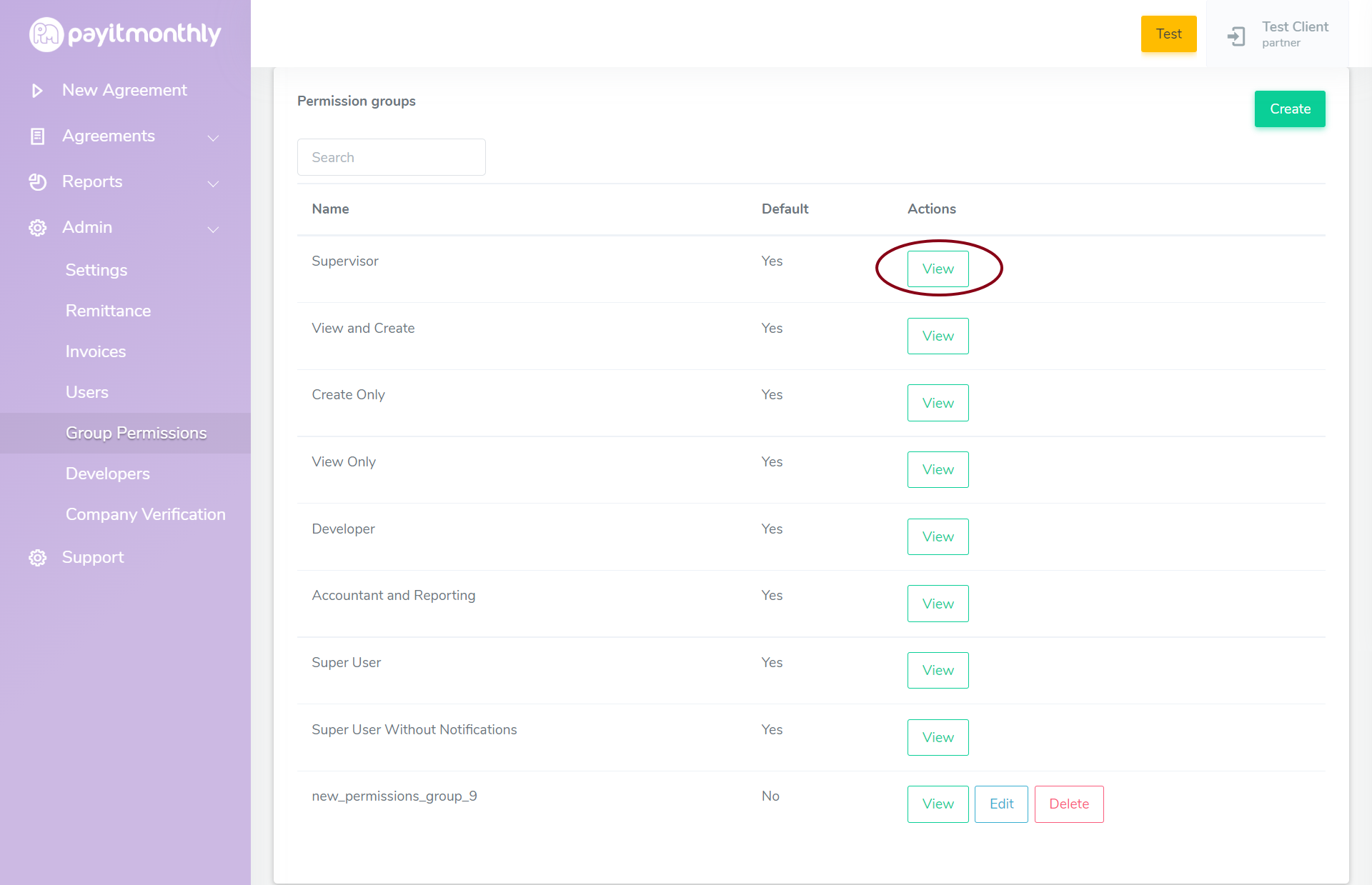 When viewing the Permission Groups things that this group can do are indicated by the button next to the function being purple, if a User will not be able to use this function the button will be grey. If you are unsure what any of the functions are then you can hover over the information icon next to the function for an explanation.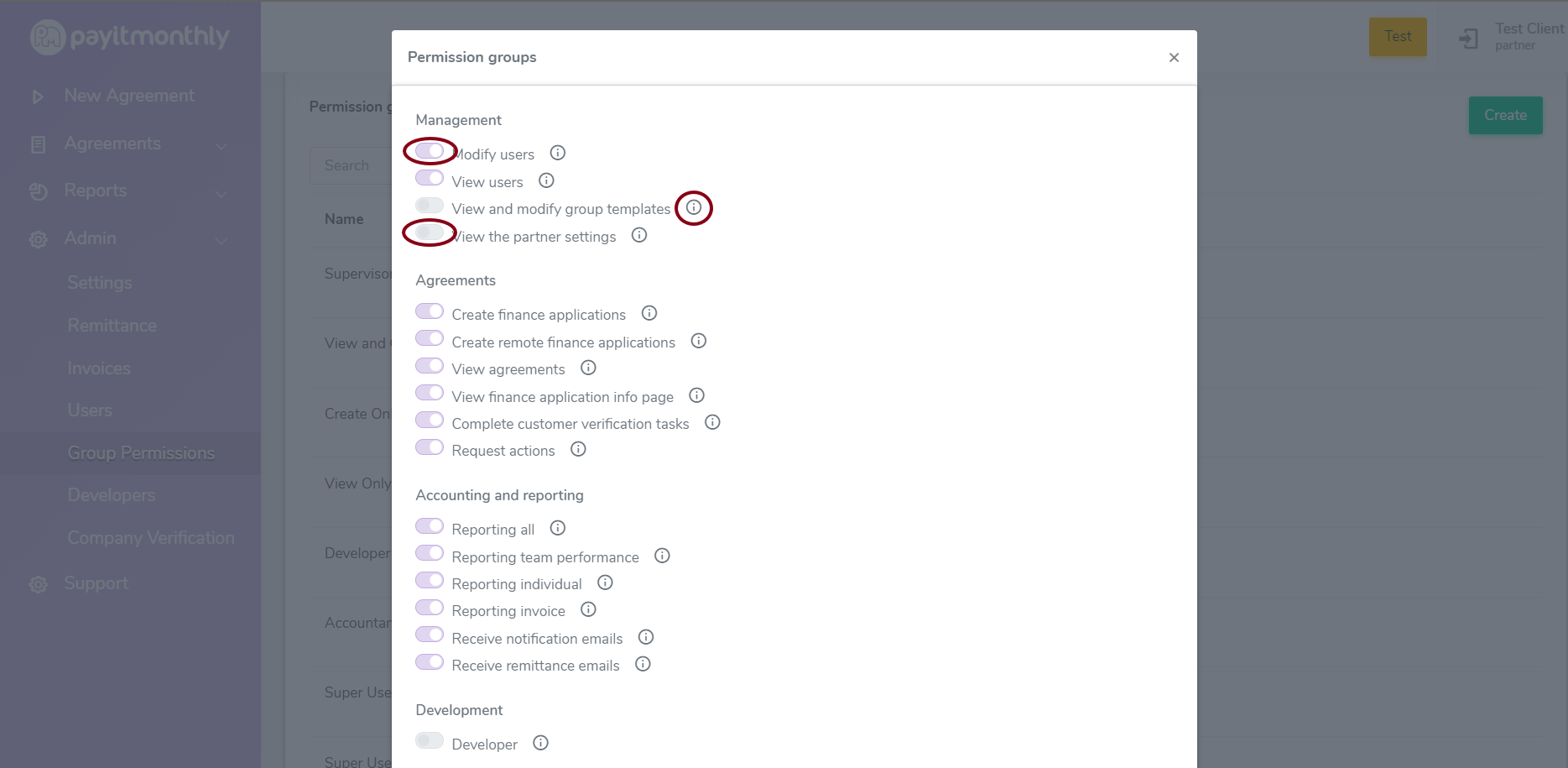 You cannot edit any of the default Permission Groups, however, if none of them are quite giving you exactly what you need you can create your own group by clicking the green Create button.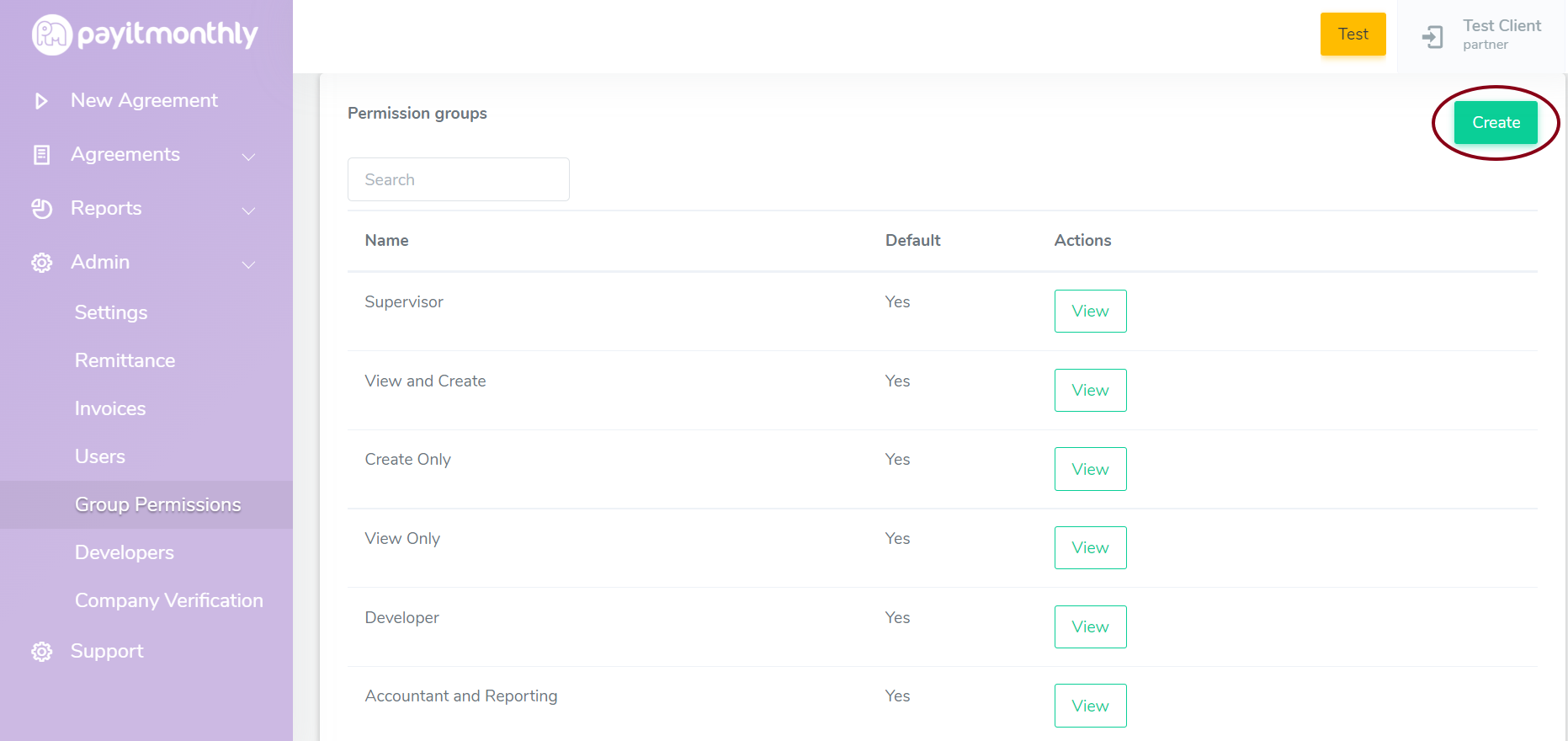 You will then be able to name your new Permission Group and set which functions you would like Users with this Permission Group to be able to access by clicking the button to toggle them on or off.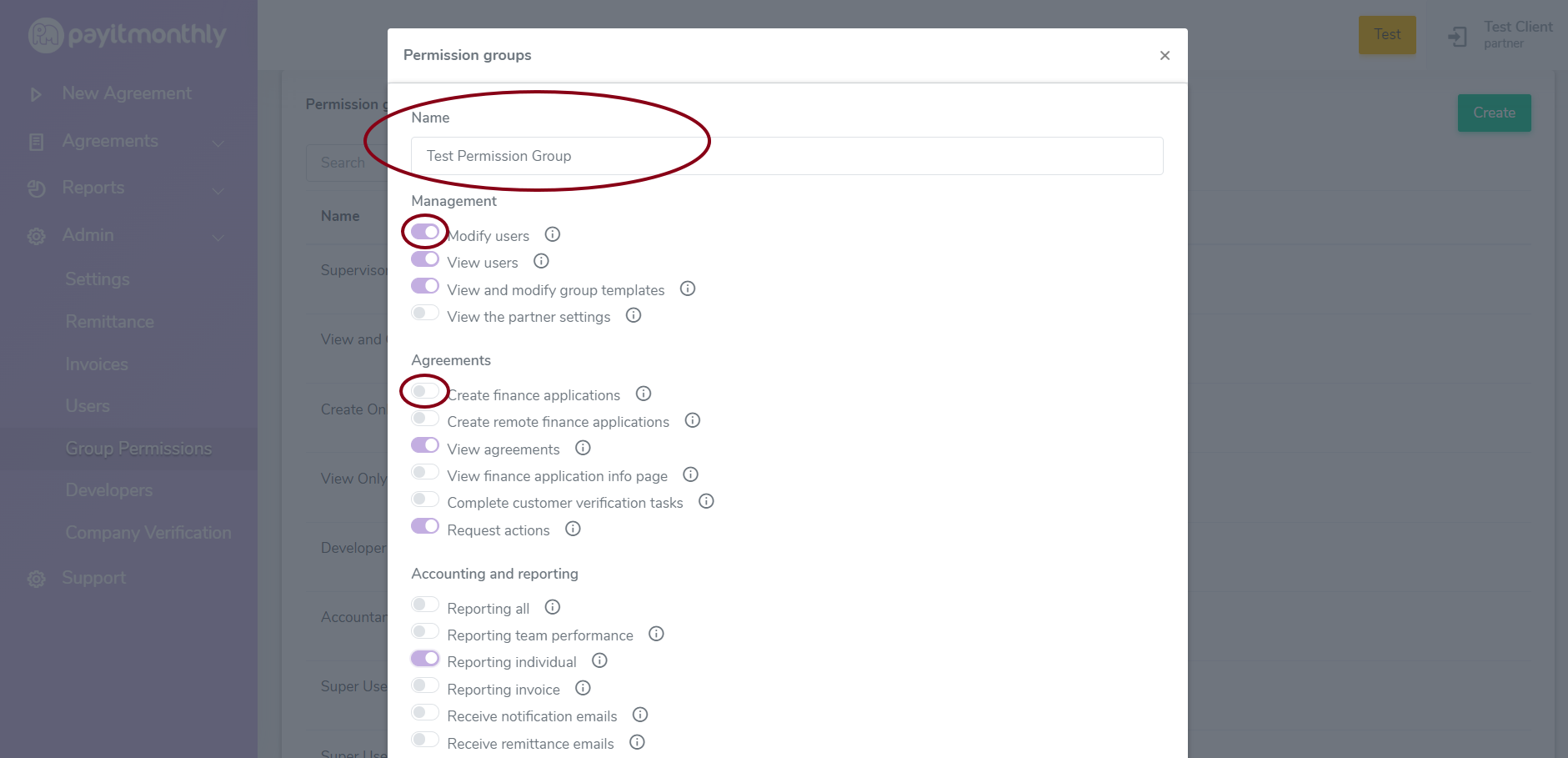 The default Permission Groups cannot be edited or deleted, however, if you would like to change or remove your customer made groups you can do by clicked either the Edit or Delete button next to the relevant Permission Group.